Limited Access to Membership & Event Registration only. Sorry for the Inconvenience.
Rafael Pereira & Dominic Barona are Crowned on the Final Day of The Corona Pro APSPR / ALAS Invitational
MIDDLES, Isabela Puerto Rico (Sunday, October 16,2022) – Rafael Pereira (VNZ) and Dominic Barona (ECU) are the crowned champions at the 36th edition of the Corona Extra Pro Circuit at Middles Beach in Isabela, Puerto Rico. The Corona Pro APSPR/ALAS Invitational completed the Men "s and Women's Pro in highly contestable 3'-5' surf with light side-shore winds offering conditions for competitors to display an array of progressive, committed maneuvers on the lefts and rights.
(Association of Professional Surfing of Puerto Rico)
has been created not just for the surfers of Puerto Rico. It was founded in 2001 to enhance the professionalism of surfing for all the surfers in the Caribbean and Atlantic region, as well as from the Mainland U.S., the Caribbean Islands, Central and South America and Western Europe. Today, a new field of the hottest and most recognized surfers of the region, both Men and Women, have become superstars of the sport. APSPR has become the governing pro surfing organization in the region, assuring their attendance at all the events . Based on the Island of Puerto Rico, APSPR has created an influx of talent and international exposure.
Corona Pro Surf Circuit 36th Edition APSPR / ALAS Invitational Middles Beach, Isabela P.R.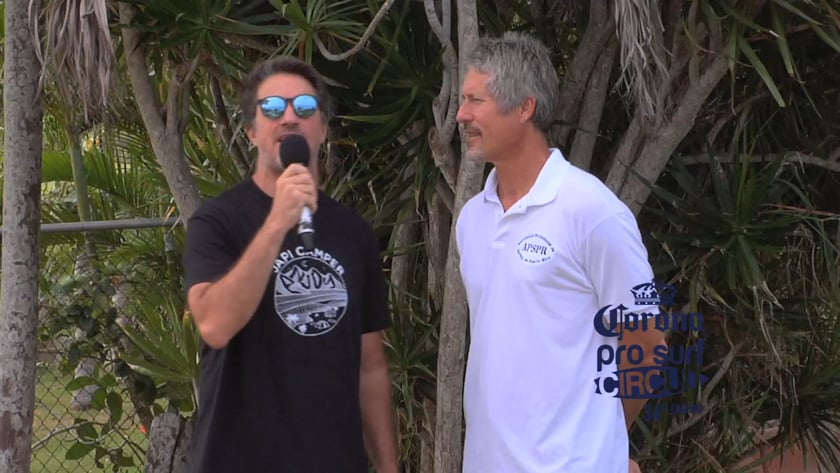 Corona Pro Surf Circuit 34th. edition